by Sixth Class
March 2020
February and March were very busy months for the Sixth Class children. Over the course of a few short weeks, children from sixth class represented the school at the Credit Union Table Quiz in Naas, a Soccer Blitz in Leixlip, a Basketball Blitz in Newbridge and a Spelling Bee in Kildare. We performed very well in each of these competitions, particularly the soccer blitz where we lost the final in a penalty shootout. The basketball blitz for the girls was meant to be held in March but hopefully we will be able to compete in this before the year is out.
Within the school, we were also very busy with various activities. As well as helping with the Share a Book plan to get more people reading, we have also started "Running around Europe". This is a plan to get kids active and every lap of the school we complete is counted as 1km. When we have walked/run far enough we receive a badge to represent where we've been. We have already visited Vienna and are currently on our way to Brussels!
Sixth Class were involved in a few Seachtain na Gaeilge activities. These included Irish dancing with Senior Infants, taking part in the Tráth na gCeist and marching in the parade.
Finally, the finals of the Basketball League took place in March. The 3rd place playoff was between the Raptors and the Celtics. After a very tense encounter, the Celtics won on a scoreline of 4-2. The final was between the Knicks and Cavaliers. It was very tight again with the sides eventually only separated by a last minute 3 pointer for the Cavaliers. It was great fun and well done to everyone who participated.
It was a very busy time. Below are pictures of many of these events, as well as some of the project work and art completed recently.
Competitions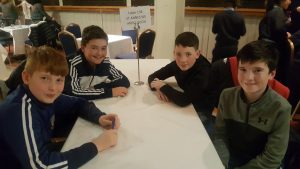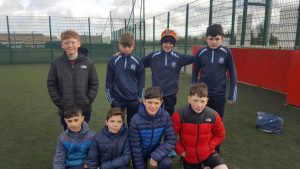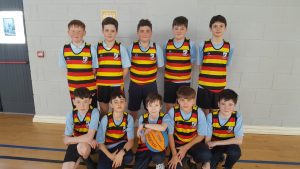 Science Projects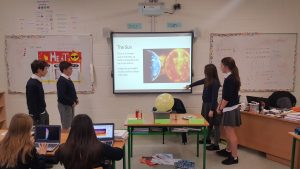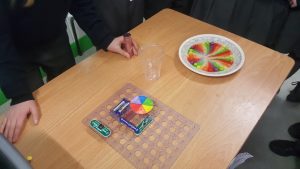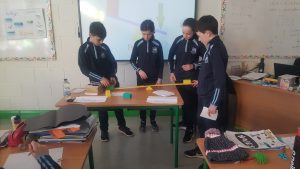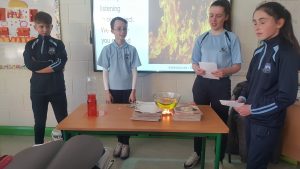 Seachtain na Gaeilge activities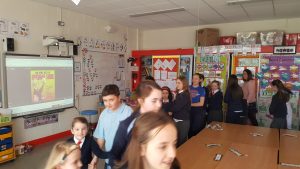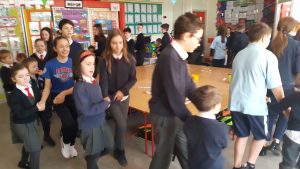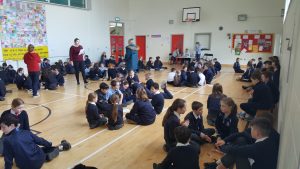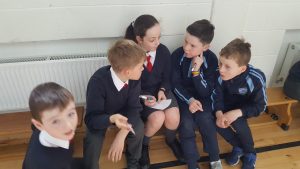 Our new Active Schools Board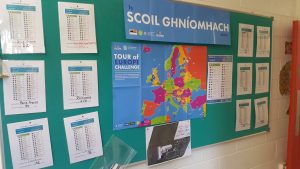 Art Projects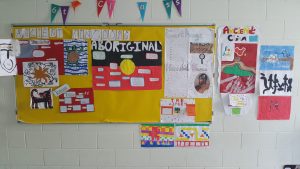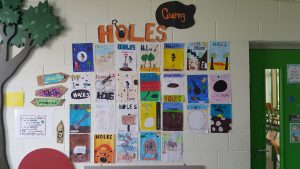 Basketball Finals