We learned about Peter Mc Verry Trust and decided to make some lovely Christmas cards for homeless children. We also decided to collect some presents for them.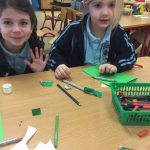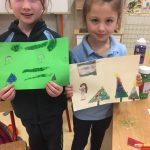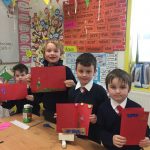 Pat Doyle, from Peter McVerry Trust came to visit us and collect all we had gathered for the homeless people. We enjoyed his visit and listening to his stories about the homeless kids and how he helps them at this time of year.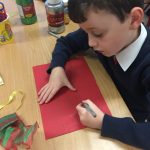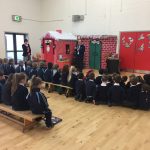 We enjoyed helping to fill his van with gifts for the children.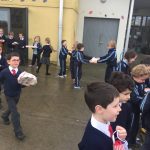 We made Christmas tree decorations from salt, flour and water. We had lots of fun making these and painting them.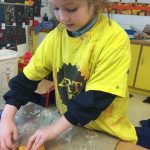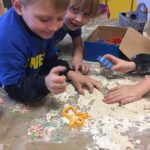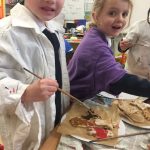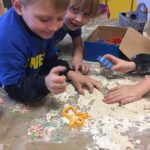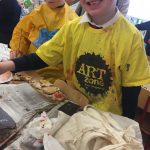 We took the decorations home and put them on our Christmas tree.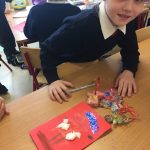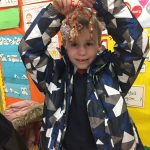 We wrote the instructions for  our Christmas decorations and put them on the wall outside for everyone to see.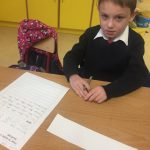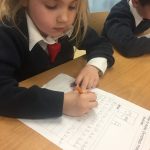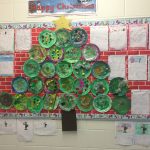 We enjoyed all our aistear activities. We built sleighs; we wrote about Christmas; we did lots of art and we especially loved playing in Santa's workshop.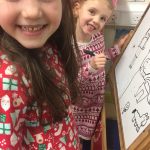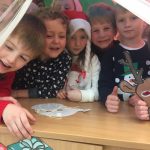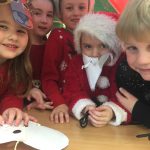 We would like you to wish you all a very Merry Christmas from all in Ms. Owens' class!