Well done to all our pupils on a great day today where we celebrated Autism Awareness day……….. in a slightly different way!
How wonderful it was to see everyone making such an effort to dress up and show their uniqueness and individuality
As one parent said: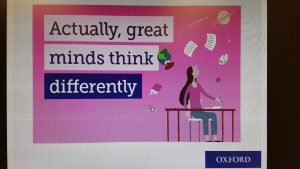 Thanks to all the buddies and children in 6th class who prepared the food for the party.
Please have a look at our gallery pages to see some photos of this event
We are also working on our school jigsaw puzzle as part of Autism Awareness week- photos of this to follow too!
Well done all!!
M Manley