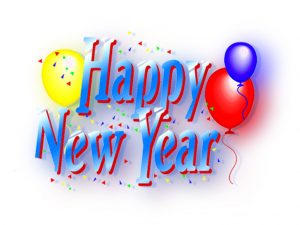 Welcome back Happy new year to you all. I hope that 2019 brings you much health and happiness
Lots of exciting things will be happening in St Anne's for 2019- we will keep you posted on a regular basis. Remember to keep an eye on the school calendar on the website for upcoming events.
LOOKING BACK:
As you know December was a busy month. Congratulations to all the children on their performances for the Christmas Variety Show. It was a pleasure to see all the great musical and acting talent in our school. Thanks to all staff members for the huge amount of work on preparing classes and to Tony and Nora for their support in getting everything ready for the events.
(Videos of performances will be uploaded to the school website shortly)
Many thanks to everyone who contributed to the Peter Mc Verry appeal. We were delighted to welcome Pat Doyle, CEO of the Trust, to St Anne's on Friday 21st to collect all the items. We managed to fill a van with bags and we know that they went to children and adults who are in need.
Thanks also for your contributions to the Christmas Jumper Appeal. We raised almost €800 for Crumlin Hospital, which is a great response.
Santa managed to fit us into his schedule too and visited all the classes on the last day. This year he brought presents in the form of board games for every class. Thank you Santa!
(See the photos of many events on the school website gallery)
CHRISTMAS TREE RECYCLING– a reminder that the AVC and St Anne's are collaborating in collecting Christmas trees for recycling. Tress may be brought to the Village Centre on Saturday 12th from 10-4pm.
Well done to everyone on PSG for the number of events run during December including the Family Day, Christmas cards and school calendar. We are grateful for all your support.
LOOKING FORWARD:
PTMS: Parent Teacher meetings for the infant classes will be on at the end of January/beginning of February- we will notify you regarding these next week
INFECTION: A reminder to everyone to be vigilant regarding hand cleanliness at all times, but especially with cases of swine flu and other infections in the area. As you will appreciate there are children who are more vulnerable to catching infections so in the interest of these children, and indeed the full community, please remind children re washing hands thoroughly and to use tissues when coughing/sneezing
TRACKSUITS: As you know the PSG have researched a new tracksuit for children- it is on display at reception should you wish to see it. Parents are not expected to purchase this straight away- it will be phased in over time.
I look forward to an exciting term ahead. Please make contact with us if you have any ideas/suggestions or matters to discuss
Mary Manley and staff