4th Class have been very busy since coming back to school after Christmas! As well as working hard, we have completed lots of really fun and interesting activities. Here are some below!
We created some gorgeous artwork: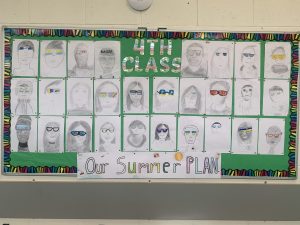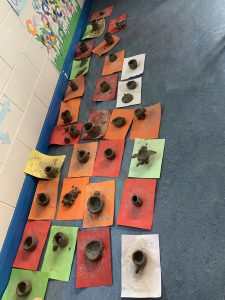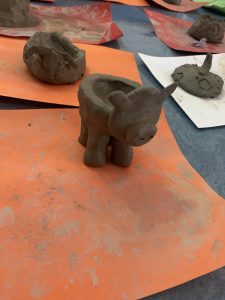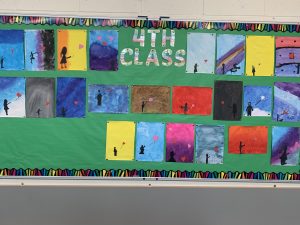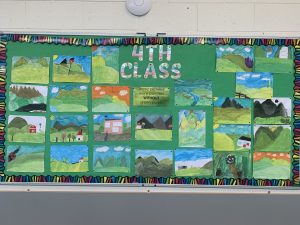 We planted trees with Paddy Madden: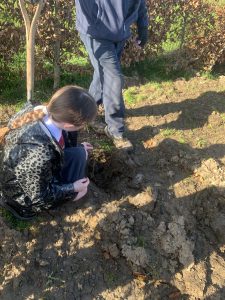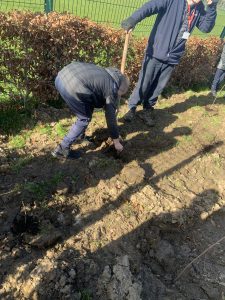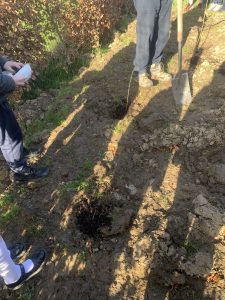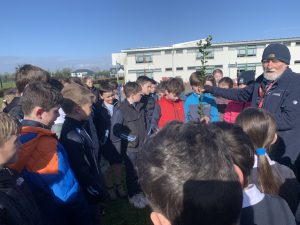 The team from Happy Maths came in to play maths games with us: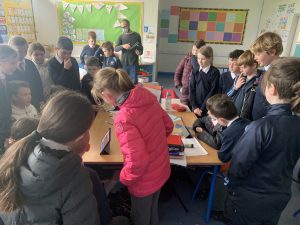 We dressed up during our Book Fair: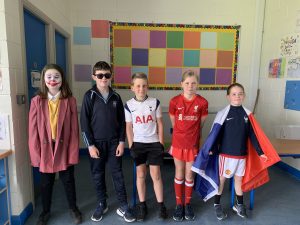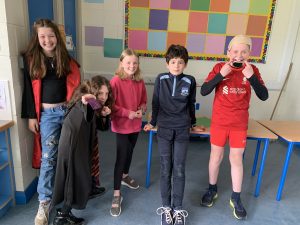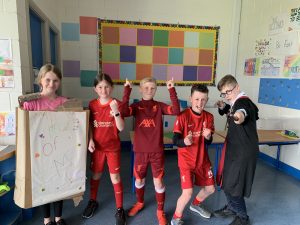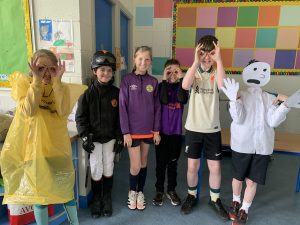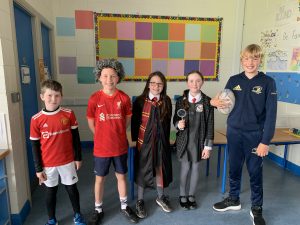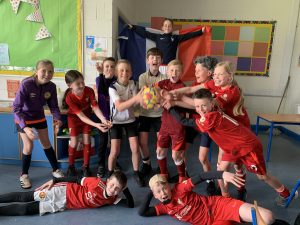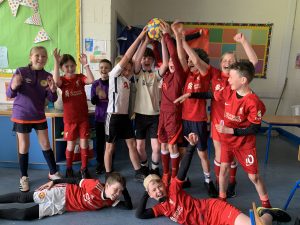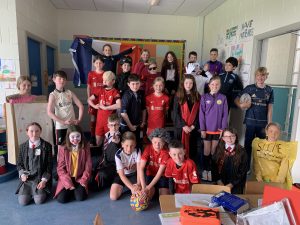 We completed a STEM challenge to see if we could support our Maths book 10cm off the table using just 5 sheets of paper and 10cm tape. At first we thought it was impossible but in the end, all groups successfully completed the challenge. We then tried to add more books. All groups did brilliantly and our record was an incredible 28 books!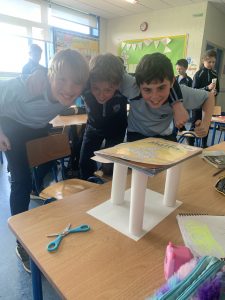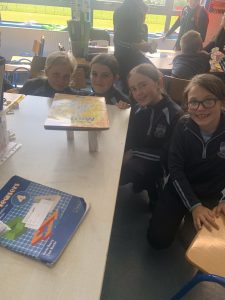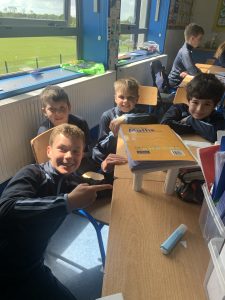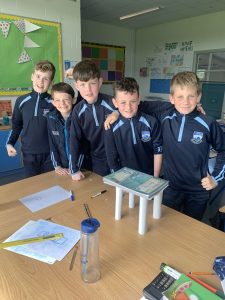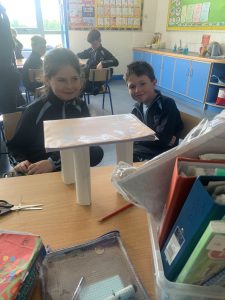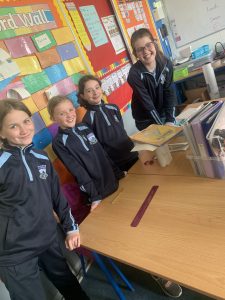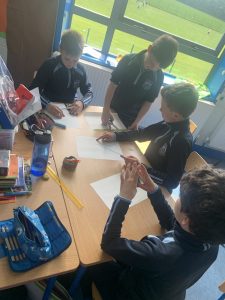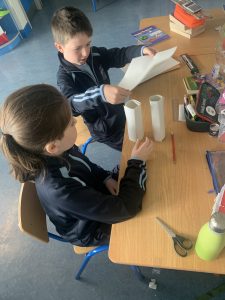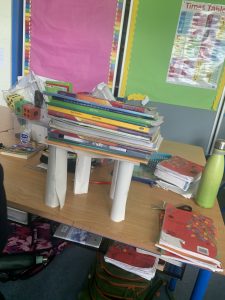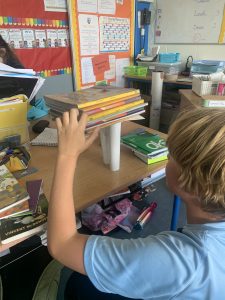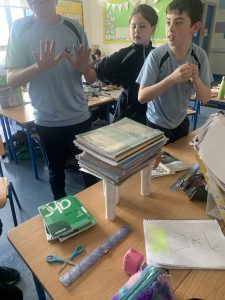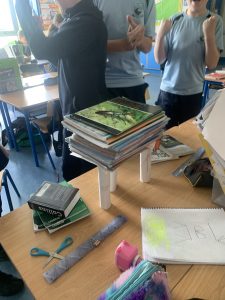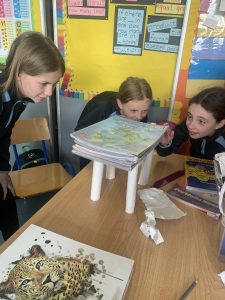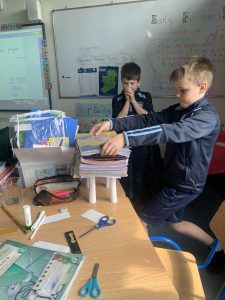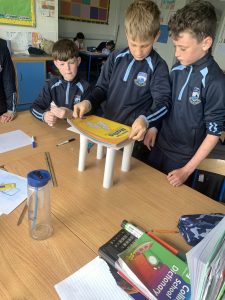 The record holders!!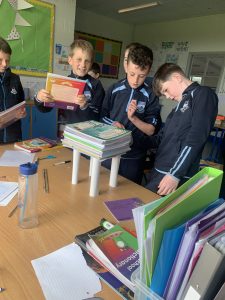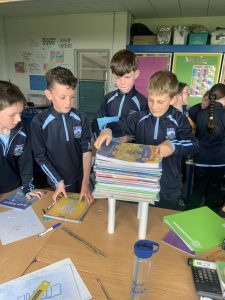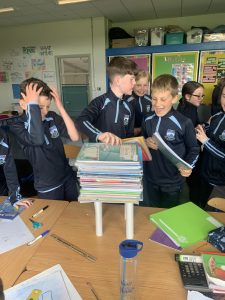 Finally, we went on our sponsored walk: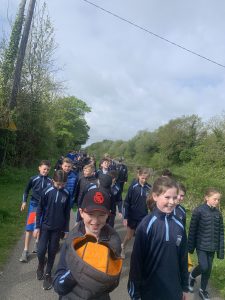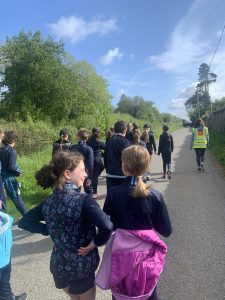 I am really looking forward to the rest of the school year. 😀