by Ailbhe, Katie, Max & Keelan
November 2020
One Friday afternoon, we were all given an A3 sheet of paper and bluetack. We had to stick the page to the bottom of our desks. The idea was to see what it would have been like for Michelangelo when he painted the ceiling of the Sistine Chapel while lying on his back looking up at the ceiling. We had been studying the Renaissance in history and this lesson linked to that.
We all got paint and started painting under our desk. It didn't take too long but some of us found it messy as some paint began to drip from the painting! When we were finished we left them to dry over the weekend.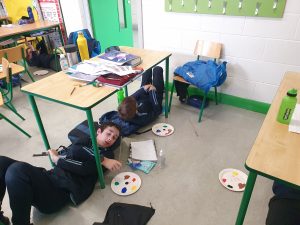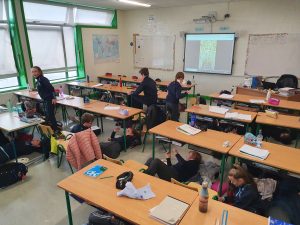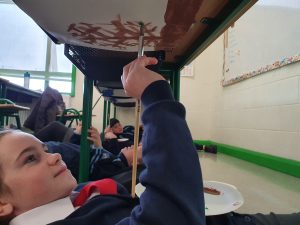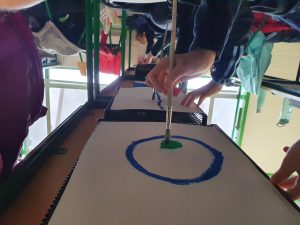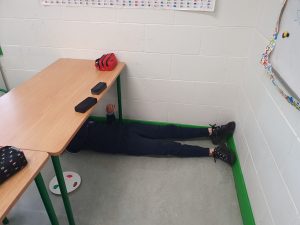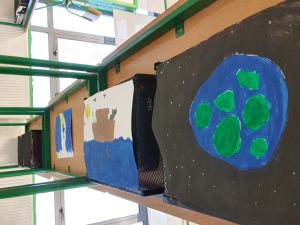 We had to paint scenes from the Old Testament because that's what he painted.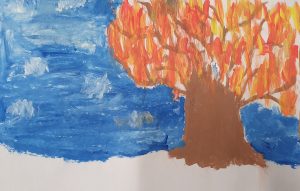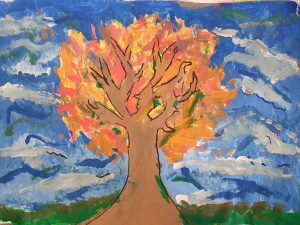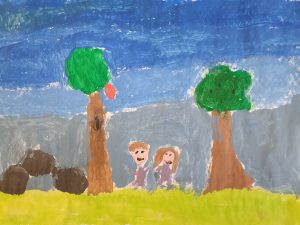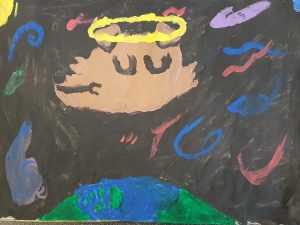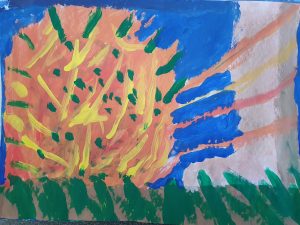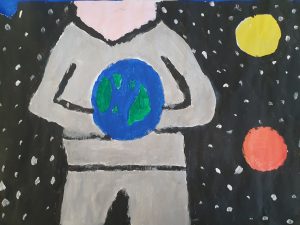 They all looked very good and they were hung outside our classroom. We all had so much fun painting them!