Over the past few weeks, Senior Infants have been exploring 'The Weather' across the curriculum. Take a look at some of the fantastic things we have been up to!
At the beginning of the month, we went on a Weather Hunt in search of signs of Winter. We found frosty grass and icy leaves. We watched as the sun melted the frost right in front of our eyes! It was great fun!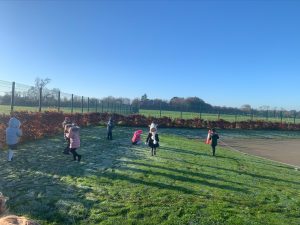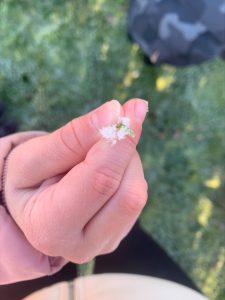 After watching the frost melt, we wondered if we could do something to keep the fun frost around for a little bit longer – which led to an experiment! We tested to see which snowman would melt quicker – a snowman with a jacket, or a snowman without a jacket. Take a look at our photos to see what happened!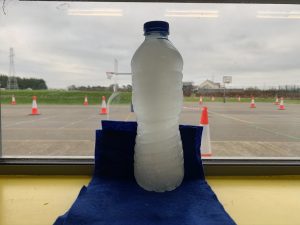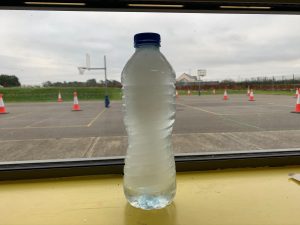 We have also been having a lot of fun during playtime (Aistear), where we have been taking turns reading news, building "Weather Proof" buildings, creating "Singin' in the Rain" artwork , and much more!