Tree Planting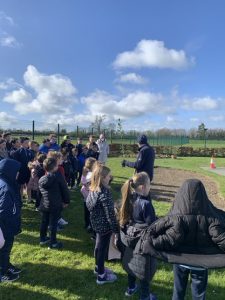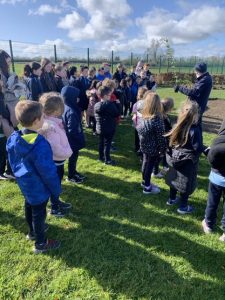 Before Easter, our friend and local Heritage in School specialist, Paddy, came to our school to teach us about our school garden and to help us plant some new trees around our school. Paddy taught us about wind direction and how the new trees we are planting will help to shelter our yard from bitter Winter winds in years to come.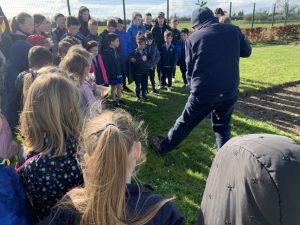 Paddy showed us how to make a T-notch in the lawn and then Millie and Noah gently lowered our tree into it's new home and covered it up. We got a chance to flatten the grass around the base of the tree to make sure the tree was safely secured in it's spot.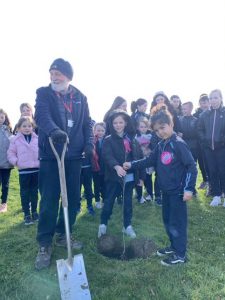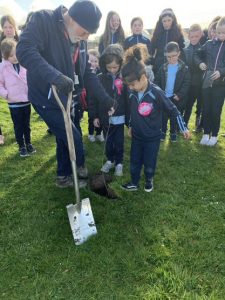 Over the coming weeks, we will put wet newspaper and mulch around the base of the tree to make sure it gets everything it needs to grow big and strong.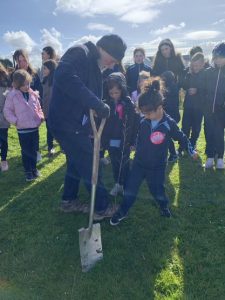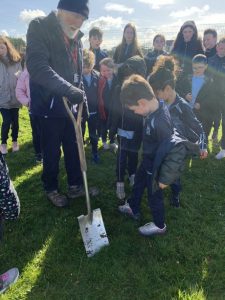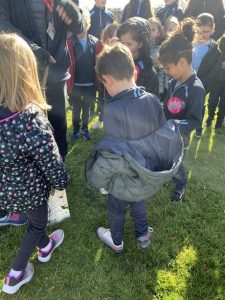 We love learning about nature with Paddy, and cannot wait to see how our trees come along!