Have a look at our colourful and creative hot air balloons!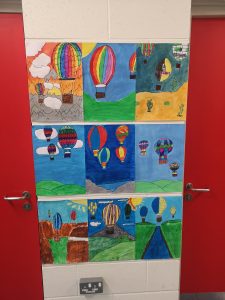 We created these flowers using chalk pastels. First we drew the outline of the flower in pencil, then we outlined it using a black oil pastel to help keep our colours separated and finally we used a variety of colours to blend our petals. From far away they look dark but up close you can see all of the colours and details.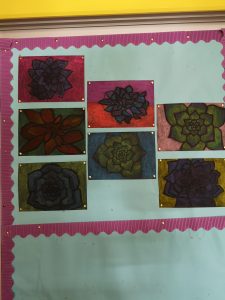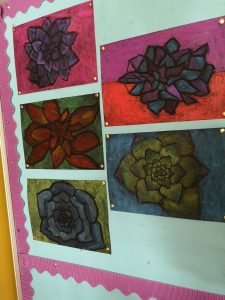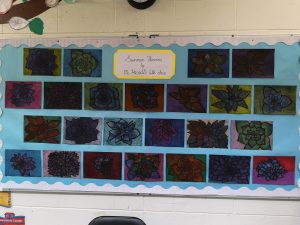 We also enjoyed creating these sea turtle pictures – We used oil pastels and paint for our background. They look incredible!