NEWSLETTER MAY 13TH 2022
What a special week for St Anne's this has been!
Well done to the boys team who beat Athgarvan in the final of the Cumann na mBunscoil football competition on Tuesday last. Despite a windy day the boys fought hard to build up the scores and come out victorious.
We are immensely proud of all members of the team. Well done to you all.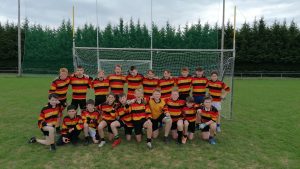 And as if that wasn't enough, our girls team made it a double by beating Two Mile House in the girls football final. From the outset they looked strong and continued to play with skill and commitment to the end. A great team and a great victory. Well done all!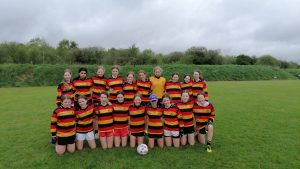 We have the opportunity to celebrate with both teams this week. Yesterday the other classes did a guard of honour for the footballers and a party was held for 6th class afterwards. Today saw the presentation of medals, followed by pizza for all, kindly donated by the Ardclough GAA Committee- many thanks to you for this. I hope that our players will go on to play many games for Ardclough and their county in the years ahead.
We had the privilege of having a lovely display of indigenous articles in school for the past week. Classess really enjoyed viewing all of the artefacts and hearing stories from Australia.
Thanks to 4th class girls who are starting the art club with 2nd class this week- some beautiful creations are being made.
The sponsored walk, organised by the PSG was a great success. Many thanks to the volunteers who assisted along the route and to Lyons Estate for providing refreshments along the way. Thanks to you the parents for your support with this.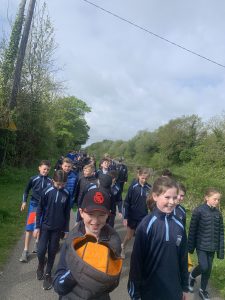 Finally a reminder to all re uniform. The uniform is an important part of St Anne's and I know that it is worn with pride. At this time of the year when weather is hot, children may wear suitable shorts (not sports shorts, club shorts, leggings etc). Shoes are worn with these as it is part of the uniform. Tracksuits are worn on PE days only please and not as a Friday item or something to be worn when children want to. I appreciate that there may be difficulty on any given day in getting uniforms sorted; we all have those moments. I request that a note is send in if uniform can't be worn please.
I wish you all a pleasant weekend, hopefully with the sun shining!
Mary Manley