Hello everyone,
I hope you are all keeping well.
I am wondering how you are all feeling at the moment and if you are finding it hard to keep doing similar things each day. I know that I am! I just try to do something different if I can and then I think that each day we are getting closer to being finished with the lockdown and we will be happy that we have all played a part in helping others.
So we have two weeks to go until Mid-term. And here are a few ideas that you might like to be involved in: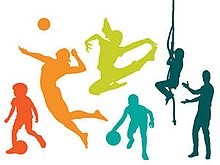 Training Sessions for Students:
Ms. Brophy, Mr. Roughan and Mr. Brennan will be running some circuit training sessions for the children once a week, starting next Wednesday 3rd Feb, available as an activity on Seesaw.
The sessions will include warm ups, teaching the correct form for certain exercises, development of fundamental movement skills and a great workout, lasting about 25-30 minutes.
The teachers will pre-record themselves going through the whole routine for you to exercise along with.
The sessions might be more suitable for 2nd to 6th but anyone can feel free to give it a try, including parents!
We hope you have lots of fun working out with us!
Ms. Brophy, Mr. Roughan and Mr. Brennan
GAA Sessions:
Kelly our GAA coach asked me to send this on to you too.
My name is Kelly Perkins and I work with Kildare GAA. I am running online PE/GAA coaching sessions for the month of February. If you are interested in registering, you child for these free sessions please fill out the form which is attached below. Sessions will be done online using
Microsoft teams a link will be sent to the email you used to register.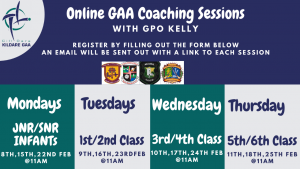 https://forms.office.com/Pages/ResponsePage.aspx?id=hrxFrNSvpUKfwz6H4bd_zgAbIIqSC3VGrq5jYZOIippUM0gyWkVFWUxVMjFHWFIzSTY1RlgzSElEMi4u
ArtZone are running classes also which you might like to investigate?
Weekly Classes:
We do indeed have online classes each week. We run them on Zoom one day a week for different age groups. Here is a link to our website and a link to the booking system:-
https://www.artzone.ie/art-classes-dublin/artzone-live/
https://artzone.class4kids.ie/term/139
Spring and St Brigid:
We are now at the end of winter and spring is around the corner. Next Monday is February 1st which is good news, and even now we can see a 'stretch in the evenings' and the flowers beginning to peep out from under the ground. February 1st is also St Brigid's Day and many of you may wish to make St Brigid's crosses (teachers may have sent this to you but just in case the link below may help you) .
See Note below from the Diocesan office:
Monday, February 1, is the Feast of St Brigid, the Patron Saint of our Diocese and Patroness of Ireland. Bishop Denis will celebrate Mass from Kildare Town at 11:00a.m. and you would be most welcome to attend that Mass and encourage the children to do so by using this link https://www.mcnmedia.tv/camera/st-brigids-parish-church.
Making a St Brigid's Cross
The following links are for making Brigid's Crosses, the first is a video link for making a traditional cross and the second is instructions for making a cross from paper.
https://www.icatholic.ie/how-to-make-st-brigid-cross/
http://thecreativeyear.blogspot.com/2008/01/st-brigids-cross.html?epik=dj0yJnU9UjBDeFY3RFNUNlV3STl0b3JqTC1VSnp0QXBFaWlzRHUmcD0wJm49blhrTWVoanZaUkFXVHgwdFhKNXJXdyZ0PUFBQUFBR0FUMFVR
This Week's Challenge: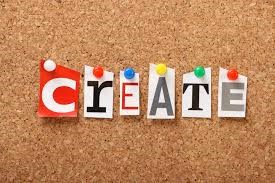 I am delighted that so many of you took up the challenge to read some more and also to engage with the SLIP challenge. Thanks for your photos. Please continue to send them in.
This week's challenge is to CREATE something…..it can be a piece of art, something that you bake/eat, an invention of some sort, lego buildings, construction from boxes, indoors or outdoors….anything is possible! So I would love to see a photo of these if you would email them to me.
So everyone, have a lovely weekend. Don't forget to say thank you to your parents for all that they do for you.
See you soon
Ms Manley