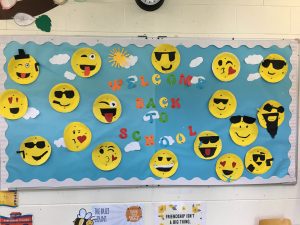 Dear parents and Students,
What a great start to the new year! I am delighted to see how you have all settled in and how you are embracing learning in class and in the outdoor areas.
Speaking of outdoor area, we are waiting for our outdoor classroom to be installed shortly, which will be a great opportunity for learning outdoors. Thanks to the PSG and all parents for their support in fundraising for this. I hope I have occasion to be out there myself some days!
New Students:
I am delighted to welcome our new junior infants to St Anne's. Some of you were used to coming to school and seeing your older siblings coming in. For others, it is a whole new experience. My goodness, you have settled so well. I am getting to know you all and I'm very proud of how you have made new friends and are doing such great learning.
It is lovely to see the return of our tradition of 6th class being buddies to the junior infants. Well done all!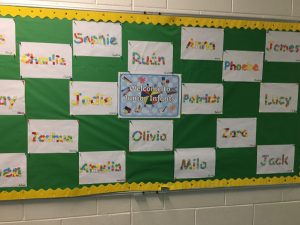 Thanks to the PSG who organised the junior infant parents coffee morning recently. It was a lovely occasion. I know the PSG will have many more events over the year and I look forward to working with the committee on these.
We welcome new families, Courell and Joyce to the Ardclough Community- I know you will be welcomed by all!
Outdoors:
The field is being put to great use at break times (hopefully the good weather will be with us for a while yet!). Some inter-school matches have been held already and we have had two victories so far, one in football against Kilcock and another in hurling on our own pitch, against Straffan. Well done to Mr O Leary, Mr Brennan and all members of the teams. You represent us so well.
Our sensory garden is looking well and is put to great use by so many children, as is the new playground equipment.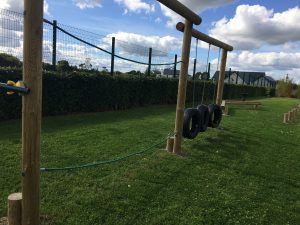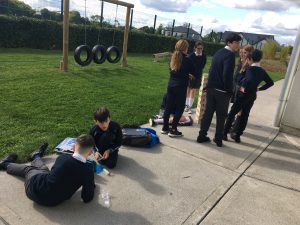 Our garden at the front of the school has blossomed well. The tree planting at the back of the school is also progressing and there are plans for classes to do planting over the coming year.
After-school Clubs:
It is wonderful to see the selection of after-school clubs taking place in St Anne's, from science to creative clubs, workouts to Irish dancing. I hope you all enjoy trying out new experiences and learning in different ways.
A note to remind all that clubs are independent of the school and queries should be directed to those running the services please.
Car Park and School Entry/Exit:
Thanks to you all for your co-operation in the car park, particularly in the afternoons. As you know, we ask that parents/those collecting children, not congregate at the area near the bike shed. A number of class groups exit that way and it can get quite congested if there is a crowd around the children.
Given that a number of clubs are being run for the infant classes, particularly on Thursdays, it means that there will be bigger groups going out at that stage. We will try to get these after-school clubs for infant classes out a little early (2.45) in an effort to ease congestion.
A reminder also that school start time is 9.10am. We offer an additional 10 mins from 9am for children to come in, again to ease congestion outside. Children should not be on the school grounds before this; no supervision arrangements are in place until 9am.
Children who may be late in the morning should enter the school via Nora's office (Main Door) please. We remind all children that, in the event of not being collected after school, that they should return to the school and we will call parents.
Activities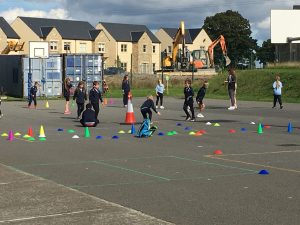 We are delighted to welcome back Kelly, our GAA coach, who is working with classes junior infants to 2nd.
Children in 5th class have swimming lessons this term and those in 3rd, 4th and 6th will start rugby next week.
We hope to invite other coaches in over the year.
School Calendar:
The school calendar was sent to all before the summer and is on the school website. Please note that additional in-service days and staff meetings will be scheduled and dates will be forwarded to parents as soon as possible. We also draw your attention to the dates for Standardised Testing for classes and ask that, insofar as possible, holidays are not taken at that time so that children are in school for these tests.
Permissions:
A note was sent on Aladdin earlier today requesting parents to sign- up to school policies and procedures, We appreciate your co-operation with this.
As the new year is underway, I am reminded of a saying: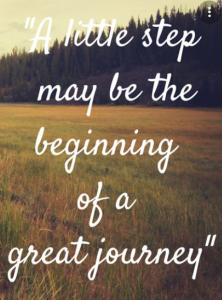 Well done to you all on taking your own steps into school. I know there is a great journey ahead for us all in the coming year. You all make your own adventures here and we are happy to support you on your wonderful journeys.
Enjoy the weekend,
M Manley